Purchase CDs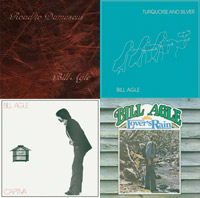 Complete Collection
Enjoy the complete Bill Agle experience with this 4 CD set of the collected works. Buy the complete set now!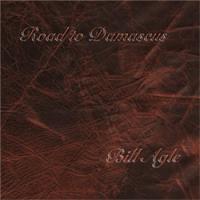 Road to Damascus
I really enjoyed recording this new project and in many ways this project was different from the first three. The CD contains some of my new music that is somewhat reflective. Winkler's Creek for example, goes back to times spent with family or friends on a creek near my home and And Me follows some key events in my life. I recorded seven original songs for this project and for the first time I decided to record a few of my favorite songs by artists that I greatly respect. Part of the joy in taking on this project was working with musicians who I had collaborated with on other projects, while at the same time meeting new people who contributed to the album. This project was done with the help of a new engineer and co-producer, Jeremiah Clever. He brought a great deal of talent and skill to the table and together we were able to experiment with different sounds until we had what I consider to be one of my best projects. My wife Janice sings vocals on Helplessly Hoping and Sometimes. My son Tanner took the vocal lead on Mad World. Other son Logan made all the changes to the original cover art and has been a big help on all things digital. My daughter Kylie is working hard on the violin – so it's only a matter of time!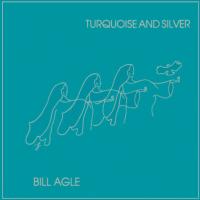 Turquoise and Silver
This was my third project and it was conceived at a point in my life when I was spending most of my time on the road. This was a special project to me because it included all original songs, four favorites from past projects, and nine new songs.  The title track, Turquoise and Silver, Will & Bill, Directions, More Than Any Other, Sail Away, Before You Go, and Outlaw are performed by Zan McLeod and myself.  Bert Hering co-wrote and performed on One Story. Janice had done a drawing that I liked and I decided to use it on the cover. Turquoise & Silver was one of my favorite projects.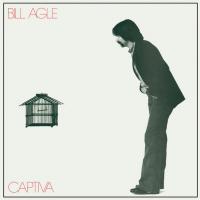 Captiva
As Lover's Rain was influenced by living in the mountains, Captiva, (my second project), was influenced by my love of the sea. I visited Captiva Island in Florida during a visit with my brother Jim, and was quite taken with the place.  I often played on the coast of North Carolina, and that is where I wrote songs like Carolina Seas, One More Time, Tower, and Whiskey Bars. On this project I worked with the same engineer at TGS Records and many of the same musicians who played on Lover's Rain. There were also some new faces including Don Dixon who arranged the string sections on several songs including violin and cello. This project gave my music a different sound, which was both interesting and fun. Jerry Douglas played the dobro on Whiskey Bars, which became one of my favorites simply because of what he was able to add to the song. While recording Captiva I was also producing a project in Boone and Chapel Hill. The singers from that project came to Chapel Hill and we were able to do some great background vocals. All in all, Captiva was a very unique project and I enjoyed working with everyone who contributed. Captiva was dedicated to my brother James and the good crew of the "Not Much".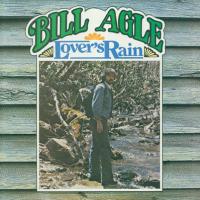 Lover's Rain
Lover's Rain was my first recording project. I was introduced to some very talented musicians by the TGS engineer, Steve Gronback.  Zan McLeod, who I met just before starting the project, has now played on all four of my projects. Chapel Hill was a great place to record and I returned there many times to perform. With the exception of "Galaxy" all of the music on this project was written back in the mountains of North Carolina. The cover picture was actually taken as a candid shot of me with my dog "Boo" in the backpack while the photographer and I searched for a place to shoot the cover. During the time this project was recording I was playing regularly with Tim Carter in a band called Whiskey Creek – a great college band that made no money. I wonder how many times that has happened?
Recently Lover's Rain was re-mastered for CD. I hope you enjoying hearing it as much as I enjoyed recording it.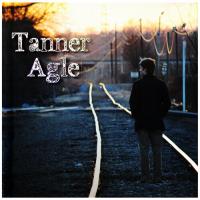 Tanner Agle
Track Listing:
Summer Darby
Days of the Covenant
Mysterious Things
The Sounds
Chicago
Helplessly Hoping
April Showers
Mad World
The Lullaby

Click Here to Purchase
Also available for download at cdbaby

Updating...